Construction Enquirer News Westminster Works job in Birmingham will provide 220 flats
The High Street Group has appointed Newcastle-based Metnor Construction to deliver a £50m build-to-rent apartment development in the heart of Birmingham.
The 220 build-to-rent flats development, known as Westminster Work, is located within a £1bn regeneration zone less than a mile from Birmingham's New Street Station.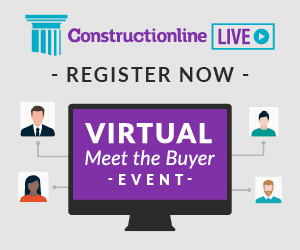 An eight-storey building featuring one and two-bed open-plan flats will be configured around a central courtyard.
Gary Forrest, Chairman of The High Street Group, said: "We are really pleased to reach an agreement with Metnor Construction to deliver Westminster Works. Collaborating with other North East businesses is always welcome and I am looking forward to seeing the Westminster Works take shape and contribute to our Birmingham development portfolio."
Metnor CEO, Chris Cant, said this: "As a business we have been watching with admiration some of the amazing projects that HSG continue to develop both in our region and further afield. It has been a major part of our growth strategy to become a partner with HSG, and both our team and theirs have been working tirelessly over the past 6 months or so to make this happen."