Construction Enquirer News Full list of 77 of the industry's brightest talents
The shortlist for the Chartered Institute of Building (CIOB) Construction Manager of the Year Awards 2021 has been revealed.
A total of 77 of the best construction managers in the UK have been named in the shortlists for 10 categories.
The finalists will be whittled down to one winner in each category when the awards are presented in September.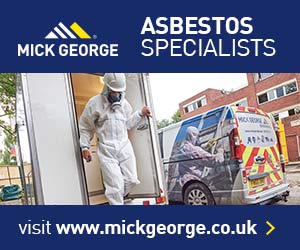 Caroline Gumble, CIOB CEO, said: "Our CMYA competition seeks out the very best of leadership and talent in our sector so huge congratulations to everyone who's made it to the finalists list. Those who have reached the final are all examples of excellence in construction and I applaud them for their hard work, commitment and achievements."
The 2021 finalists are:
Accommodation over 4 storeys:
Jordan Allingham, E H A Group
Henry Camillus, Durkan
Jon Clayden, ISG Ltd
Paul Consterdine, Tolent Construction
Ger Hayes, John Sisk
John Higgins, McAleer & Rushe
Ciaran McCallion, McAleer & Rushe
Steven Vaux, Morgan Sindall
Accommodation up to 4 storeys:
Ian Green, Barratt and David Wilson Homes Mercia
Mick Hill, Willmott Dixon Construction
Jon Kelly, Storey Homes
Kirk Raine, Barratt and David Wilson Homes Mercia
Jack Wells, Willmott Dixon House
Healthcare:
Marc Burton, Garenne Group
Stephen Harnett, Willmott Dixon Construction
Martin James, Willmott Dixon
Vince Kesterton, Tilbury Douglas
Peter Sharpe, Laing O'Rourke
Andy Shepherd, Kier Construction
Adam Watts, Vinci Construction Ltd
Higher education:
Richie Carter, Beard Construction
Nick Claessen, Willmott Dixon
Rob Cooper, Laing O'Rourke
Ashley Dale, Sir Robert McAlpine
Liam Davies, ISG
Andrew Greaves, Henry Boot Construction
Darren Hancock, Willmott Dixon Construction
Steve Lambourne, Beard Construction
Jack Pitt, ISG Limited
Nick Preedy, Willmott Dixon Construction
Nicholas Proverbs, Willmott Dixon Construction
Neil Sleigh, Henry Brothers Midlands Ltd
Office:
Tony Boorer, Skanska
Andrew Feighery, Multiplex Construction Europe
Emily Hoggins, BAM Construction
David John, Willmott Dixon
Tony Northcott, Kier Construction
Public and leisure:
Shaun Burrows, Willmott Dixon Construction
Christian Clues, BAM Construction
Mark Gibson, ISG ltd
Andy Howarth, Willmott Dixon Construction
Dafydd Morris, Willmott Dixon Construction Limited
Paul Purser, Kier Construction
Robert Sankey, Greater Manchester Police
Refurbishment and restoration over £10 million:
Anojkumar Canagasundaram, Galliard Homes Ltd
Stuart Cowan, Glencar Construction
Dale Harris, Morgan Sindall
Chris Linfoot, Willmott Dixon Interiors
Jeremy Mann, Kier Construction Western & Wales
Jocelyn Whittaker-Smith, Willmott Dixon Interiors
Mark Wolverson, Willmott Dixon Construction
Refurbishment and restoration under £10 million:
Brian Cole, Willmott Dixon
Laurence Courtney, WW Martin Ltd
Megan Forster, Coniston Ltd
Michael Garrett, Modus Group
Ronald Hening, Glencar Construction
Tristam Lithgow, Willmott Dixon Construction Limited
Pete Marks, Greendale Construction Limited
Sam O'Neill, Oakmont Construction
Stuart Peace, William Birch
Andy Stamford, Woodhead Group
Mick Ward, Pexhurst Services Limited
Schools over £20 million:
Fergus Brown, Heron Bros
Roderick Graham, Kier Construction
James Gray, BAM Construct UK
Ben Harvey, Willmott Dixon Construction Ltd
Martin Horton, VINCI Construction UK Limited
Lianne Lawson, Willmott Dixon House
Dale Parker, Willmott Dixon Construction
David Tomlin, Kier
Schools under £20 million:
Andy Barlow, Skanska
Finlay Black, Robertson
Nigel Hayes, Kier Construction
Andy Mitchell, Willmott Dixon Construction Ltd
Wayne Stokes, Stepnell Limited
Mark Turner, Willmott Dixon Construction
James Wood, Morgan Sindall Construction & Infrastructure Limited